PHILANTHROPIC PROFILES
Our alumni's generosity underwrites the College of Law's success.
For many alumni, a tradition of lifelong giving is often tied to personal stories and fond memories of their alma mater. And what better time to reflect on their College of Law days than on the occasion of a class anniversary! Here, alums celebrating years ending in zero share their philanthropic journeys. Tell us yours by emailing us at su-law@law.syr.edu.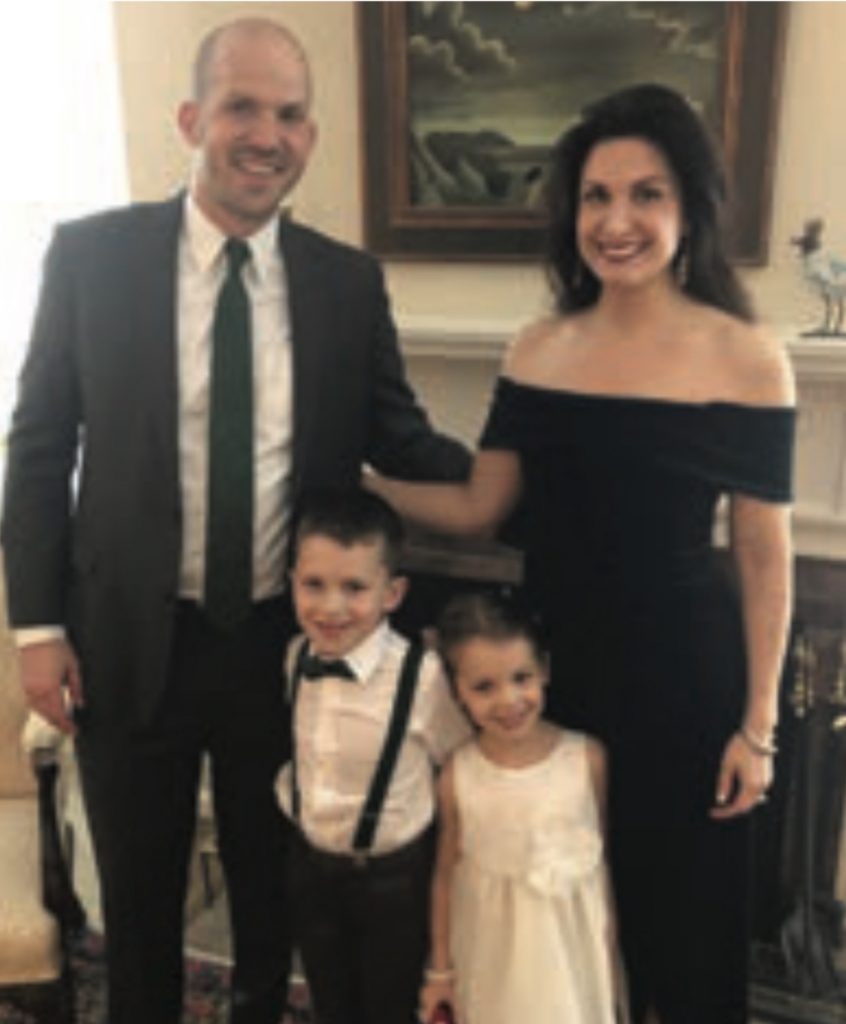 As an attorney in the Health Care and Human Services practice group at Rochester, NY-based Harter Secrest & Emery LLP, Ted Townsend advises hospitals, physician practices, and other health care providers, facilities, and organizations with a variety of operational, compliance, and governance matters.

What brought you to the College of Law as a student?
I was living in Boston at the time and made the decision to return to school after working for five years. My search focused on schools that offered broad opportunities and strong programs across the board. In addition, I did not want to be pigeon-holed into a particular geographic market, or area of law, after graduation.
After visiting Syracuse, there was really no other logical choice. I felt immediately comfortable. The students and staff were genuine. The programming was strong and diverse. Also, the collaborative nature of the student body was readily apparent, which was a distinction from other schools. In addition, although I did not end up pursuing it, the joint degree options with the Maxwell School were very appealing.

What law school memories stand out for you?
Without question, the day in February 2009 when I met my wife, Jennifer (Haralambides) Townsend L'11 . We use our law degrees very differently today, which is a testament to the range of legal education the College of Law offers.
When it comes down to it, what I miss about law school is my classmates and the relationships we developed. I found a community that was invested in working hard and supporting each other, but also not taking itself too seriously. Coming back after five years, I was not anticipating making lifelong friends at Syracuse, but that's exactly what happened.
I was also Editor-in-Chief of the Syracuse Law Review—as was Jenn, which she insists I add!—and, while I look back on that as quite a challenge, I also have great memories of working with our Executive Board and the other members of Law Review.

When and why did you start to give back to the College of Law?
If it wasn't the first year after graduating, it was certainly the second. We gave only what we were able to, but believe that participation, even at a low level, is important. Syracuse was an incredible experience for both of us. Through our continued support, we have been able to stay connected and involved to ensure that others can have a similar experience.

In what ways have you given back?
We have given back financially, served on panels, and have helped out at Orientation. We both remember what it was like to be there, we remember the support we had, and we try and contribute wherever possible.
Another way I help is through the hiring process, by doing on campus interviews on behalf of my firm and connecting with students informally to talk through their career options. Even if they don't choose Harter Secrest, I try to make myself available as a resource for students who have questions about the next phase of their career.

Why is philanthropy important to you?
I think Jenn and I consider ourselves lucky to have had our opportunities, so our goal is to provide the same for others in any way we can.

Do you have a message for recent graduates about giving back to their alma mater?
It's important to remember that even if you are not top of the ladder in terms of dollars, you can add value nonetheless. Any financial contribution goes a long way, and to the extent you can, that's a great avenue for support. However, it's not the only avenue. For instance, you can reach out to prospective students or offer advice to current students. If you stay involved, you can find great opportunities to contribute.