Martin Feinman L'83 Deploys Fellowships to Help Recruit Social Justice Lawyers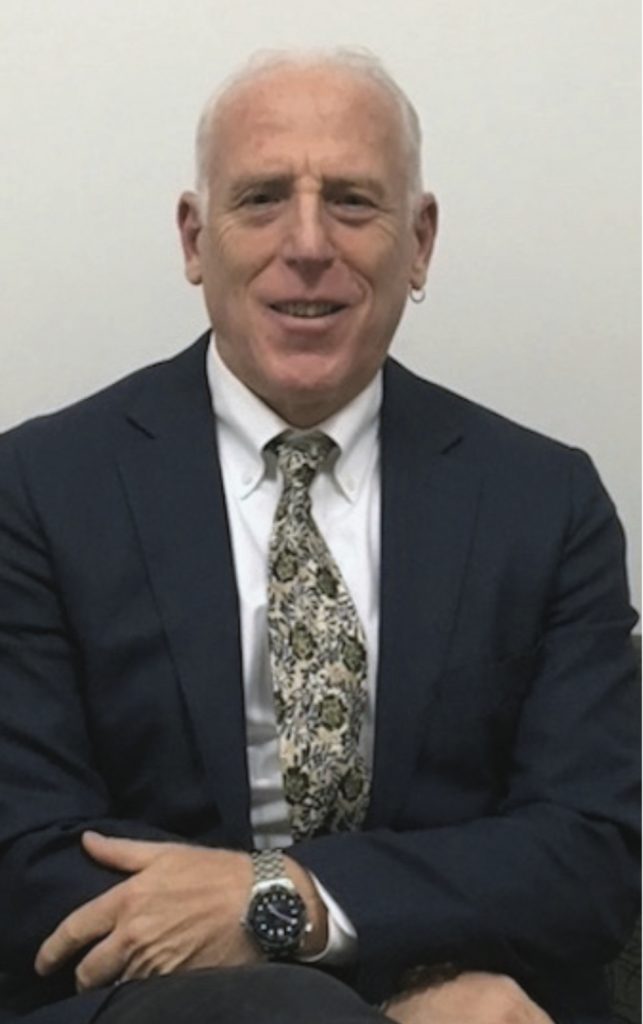 "The idea has always been to do what I can to steer students in this direction," says Martin R. Feinman L'83, Director of Delinquency Training in the Juvenile Rights Practice at The Legal Aid Society of New York, the largest social justice law firm in the United States.
Over the years, Feinman has steered students toward a career in social justice law by funding stipends for students working in the Children's Rights and Family Law Clinic, by encouraging The Legal Aid Society to host Syracuse interns and externs and to hire graduates, and by offering students advice and guidance, as he did at an Oct. 28, 2020, panel discussion on careers in social justice, hosted by the Office of Career Services.
Now Feinman is leveraging his generous financial contributions to promote careers in public interest with a focus on juvenile justice. Fellowships are awarded to students who secure externships or postgraduate positions providing criminal defense on behalf of indigent persons and/or legal advocacy on behalf of youth and young adults in the juvenile justice or welfare system.

Life-Saving, Difference-Making
With more than 30 years' experience in the field—during which he has advocated for children and families, defended indigent adults, trained young attorneys, and advised policymakers—Feinman knows what he's talking about when he says the need for social justice lawyers
is enormous. "But needless to say this work isn't for everyone and doesn't always pay as well," he adds.
"Students have loans to repay and might wonder whether a public interest career can meet their aspirations," Feinman continues. "I say it can, and through this fellowship program, I want to motivate students to at least try this area of practice."
Feinman admits that there can be barriers other than financial to a career in his field.
"This work can be intimidating and emotionally overwhelming, especially when you are the difference between an adolescent or adult client's freedom or incarceration, or when you are representing a young child who has been neglected or abused," says Feinman. "Then, there are the overwhelmed court calendars and stressed-out judges pressuring you."
"But on the flip side, it's just so extraordinarily rewarding," Feinman asserts. "You are engaged in work that can be life-saving and difference-making."

Tremendous Need
When he trains young attorneys, Feinman emphasizes that The Legal Aid Society lawyers often support clients unconditionally in ways that nobody else has ever done, sometimes not even family members. "We are there to do everything we can to help the client," Feinman explains, "and to be that kind of advocate is inspiring, motivating, and rewarding, but sometimes heartbreaking."
Feinman admits he has been "crushed" sometimes when adults he has represented have been jailed or youths sent away from home, but that he's also had "the thrill of making arguments that have changed people's lives. The potential for job satisfaction is tremendous."
The need for attorneys at The Legal Aid Society is tremendous too. Feinman explains that the Juvenile Rights Practice group represents children charged as delinquents in family court as well as children whose parents are being charged with abuse and neglect.
"We represent tens of thousands of kids a year, with a team of about 200 attorneys," he says. "An attorney might be working with 150 clients at a time. And that's just the tip of the iceberg. On the Criminal Defense side, the numbers are even greater. Then there's The Legal Aid Society's civil practice, the mental health side, the criminal defense side … the list goes on and on."
"I have had the thrill of making arguments that have changed people's lives. The potential for job satisfaction is tremendous."
Exploring Paths to Success
How can a student discover if a social justice career is a good fit? Feinman says that the law school years are the perfect time to try different areas of practice "because once employed the more you establish yourself as one type of attorney, the greater the chance that that is what
you'll continue to do."
"But in law school," he observes, "there's a great opportunity to experiment, to see what you are passionate about, and to see if something can work for you in a way you hadn't anticipated."
The foundation for that advice is Feinman's own career. At one point, being a lawyer was the last thing on his mind. He started his career as a social worker, taking an M.S.W. from Syracuse University before working as a therapist and then becoming Program Director of the Adolescent Unit at Hutchings Psychiatric Center in Syracuse.
Feinman recalls interviewing with the social work director at Hutchings, who said he might want to consider law school. "At the time, that was furthest from my mind," he says.
But a couple of years later, Feinman was enrolled at the College of Law. His advisor in the early 1980s, Professor Richard Goldsmith, soon set him on another career trajectory. "He said, you might think about being a litigator, to which I said, 'You're out of your mind!'"
But again Feinman kept his mind open and got involved with the College's legendary Advocacy
Program, then coordinated by Professor Emeritus Travis H.D. Lewin. He fell in love with trial work and criminal law, and his successful three-decade career combining social work, juvenile advocacy, criminal defense, and litigation ensued.
But not before he explored another route. "After a one-year federal court clerkship, I tried the private sector for one and a half years," Feinman recalls. "I represented banks in foreclosure proceedings and building designers whose designs were flawed. They were entitled to
representation, of course, but at the end of the day, I didn't care for that work."
Ultimately, Feinman's advice to students is to expose themselves to the many kinds of law practice during law school. "You never know what will grab you and shake you. And like me, you might find there are unanticipated events that alter the career path you are on."
Feinman says he hopes his new fellowships will be an incentive for students to explore his practice area, one whose rewards—in terms of changing lives, advocating for the vulnerable, and providing hope and justice—are priceless.