Mark O'Brien L'14
Dear Alumni and Friends of the College of Law:
"What a time to be alive!" No, I'm not talking about Drake and Future's mixtape, nor am I using
the phrase sarcastically. I lately find myself repeating these words often, and when thinking
about the year 2020 (so far), it's hard not to do so.
From social and racial justice protests to a global pandemic to a presidential election and everything else in between, we—collectively and individually—have confronted difficult questions, reexamined our values, and changed how we go about our daily lives.
Amid the changes and the turbulence are unique opportunities for growth and engagement, and the Syracuse University Law Alumni Association is no exception. Here are but a few examples of how SULAA is responding to this year's events:
In April, SULAA partnered with the College of Law to host virtual town halls for students about "How to Plan for the Future During a Time of Uncertainty." We also gathered alumni from around the country and a variety of practice areas to record a special virtual roundtable discussion on "perspectives from the field" about adjusting our professional lives and mandates to the coronavirus crisis. My question to the alumni family is: What advice or perspective can you share with students and fellow alumni about navigating the law in the age of COVID?
In May, SULAA welcomed the Class of 2020 to our alumni family. The graduates faced remarkable circumstances—remote learning, delayed and virtually administered bar exams, and career launches in an uncertain job market. We are proud of their accomplishments and look forward to their impacts on the legal profession, their communities, and our law school. We also recognize the challenge of launching a career is far from over. How can you help young alumni land that first job?
In June, outraged by the recent killings of Ahmaud Arbery, Rayshard Brooks, George Floyd, Breonna Taylor, and too many other victims of police brutality and racially motivated violence, SULAA issued a statement in support of Black Lives Matter and called on all alumni to fulfill the promise of Juneteenth by taking meaningful action in bringing an end to systemic racism and injustice. How can you use your influence and rise up to help bring justice and healing to people of color?
Also, in June, SULAA welcomed six accomplished alumni to the SULAA Board of Directors: John F. Boyd II L'16, Lt. Thomas M. Caruso L'14, Joshua M. Goldstein L'16, Pamela C. Lundborg L'13, Brian J. Pulito L'06, and Chiora Taktakishvili LL.M.'19. Additionally, throughout the year, we have welcomed alumni participation across our many committees and initiatives. There are many ways to get involved in our alumni network—how will you participate?
In September, SULAA, the SULAA Inclusion Network, and the College of Law honored eight distinguished alumni and faculty during the annual Law Honors and Alumni of Color awards ceremonies during the firstever virtual Law Alumni Weekend. The reunion saw record-breaking turnout and featured kickoff celebrations of two new alumni affinity groups: the Travis H.D. Lewin Advocacy Honor Society and Advocacy Program Alumni Group and the Disability Law and Policy Program Alumni Group. How will you reconnect and reengage with the College of Law and your former classmates?
In October, SULAA partnered with the Board of Advisors to launch a first-of-its-kind initiative—a massive dollar-for-dollar match on the first $10,000 donated by law alumni during Boost the 'Cuse. In addition to the synergy of alumni commitment, beneficiaries of the campaign included a new scholarship spearheaded by Felicia Collins Ocumarez L'98 in honor of William Herbert Johnson L'1903. Which College of Law programs or initiatives will you support through your financial generosity?
In November, SULAA will launch a new outreach initiative to engage and empower our newest alumni through communication, knowledge, and resources. How would you like to see SULAA advance its mission of linking the past, present, and future of our College of Law family?
I don't ask these questions rhetorically. On the contrary, I welcome your input and participation. SULAA is your law alumni association (remember, all alumni become members
upon graduation). We would love to hear from you; please contact Kristen Duggleby at klduggle@law.syr.edu. Help us make the most of the opportunities that 2020's challenges have presented us.

Warmly,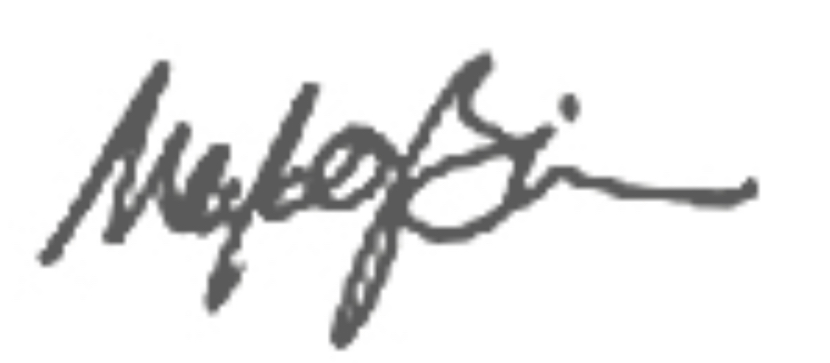 Mark O'Brien L'14
President, Syracuse University Law Alumni Association