In addition to your financial gifts, loyal and engaged Orange alumni help their alma mater in many other ways—from hiring graduates and hosting externs, to guest lecturing and teaching, to coaching and judging advocacy teams.
Every way you contribute makes a difference for our students, not least in the personal professional bonds that are formed among generations of Orange lawyers.
Here we offer a few vignettes about how alums have been offering their time and talent in the past year, and why they do it. 
HIRING INTERNS
Welcome to the Future
Pearl Rimon L'14 says she has a "legal job of the future." That description might be a little tongue-in-cheek, but consider this: her employer—San Francisco-based Rocket Lawyer, a cloud legal service for which Rimon is a Senior Legal Researcher—actually has seen significant growth in business during the coronavirus pandemic. "When everything goes online, that's when we shine," says Rimon.
The pandemic also changed Rocket Lawyer's hiring practices, and Rimon was in a position to look beyond the Bay Area for a summer intern, the best candidate who could assist Rimon remotely, from any location. She reached out to Interim Director of Career Services Sam Kasmarek and together they tapped 3L Dominique Kelly for the job. "Dominique has been great and is staying on through December," says Rimon, adding that Kelly helps her with the task of ensuring that Rocket Lawyer's more than 1,000 legal templates are both legally sound and optimized for their clients.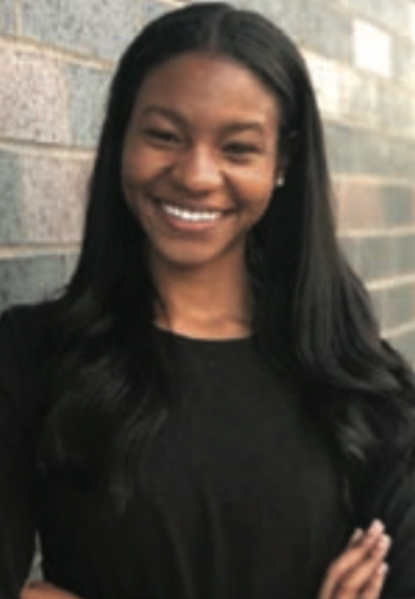 One project the pair is currently working on is a new campaign for small business owners, self-employed individuals, and others looking for tax advice. "I would have loved to have done this kind of internship when I was a 3L," admits Rimon, "because it would have combined my passion for technology and the law."